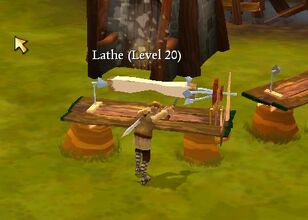 Woodcrafting
is a very useful skill used mostly for making weapons for
Wizards
,
Hunters
and
Priests
; and shields for
Warriors
and Priests. It also makes ingredients used in other crafting skills such as
Blacksmithing
.
Woodcrafting requires a chisel, some sort of wood and other miscellaneous ingredients if you are crafting shields or weapons. Woodcrafting takes place at a lathe. During woodcrafting your player places a block of wood on the lathe and spins it around cutting away at it slowly.
Several special recipes require the use of lathe.
Video Walkthrough: How to level up fast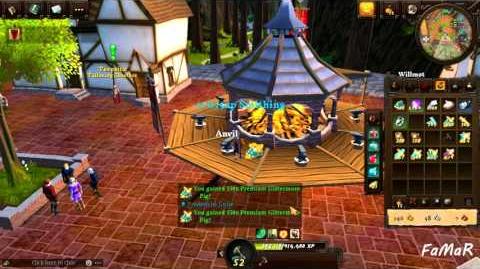 Refined
Bows
Staffs
Maces
Shields
Special

|}
Miscellaneous
Buffs
Signets
Chisels
Chests
Subcategories
This category has only the following subcategory.
Pages in category "Woodcrafting"
The following 200 pages are in this category, out of 321 total.
A

B

C

D

E

E cont.

F

F cont.

G

H

I

J

K

L
Ad blocker interference detected!
Wikia is a free-to-use site that makes money from advertising. We have a modified experience for viewers using ad blockers

Wikia is not accessible if you've made further modifications. Remove the custom ad blocker rule(s) and the page will load as expected.