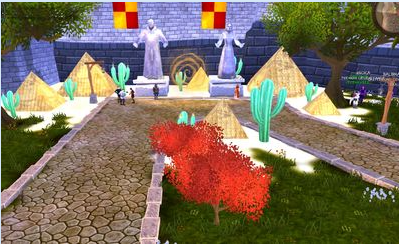 Event Zones
Seasonal events, when a new portal close to the Ardent Castle opens. These regions are only open during that particular season. Valentine Day, Twilight Vale, Equinox, Spooky Town, ..
Whatever level you are, it will be scaled up so even low level player can fight in the event zones.
All mobs in every event zone are also scaled up.
Back to: Regions
Juni/Juli is the season for Midsummer's Eve, it lasts about 6 weeks.
Ad blocker interference detected!
Wikia is a free-to-use site that makes money from advertising. We have a modified experience for viewers using ad blockers

Wikia is not accessible if you've made further modifications. Remove the custom ad blocker rule(s) and the page will load as expected.