Description
Myself, Winifred and the rest of the travelers have been trapped in Gilly Tunnels by some goblins. We'll all need to rally together if we hope to make out alive!
Quest Giver
Winifred Coachman F4 in Gilly Tunnel
Tasks
Defeat 4 Goblins in hopes of scaring away the rest.
Return to her and tell her about your success.
Once the way is clear, head through to Summer's Hollow and find a woman named Rhoda.
Reward
Walkthrough
Kill 4 goblins, then return to Winifred and tell her the kobolds are gone.
She will blow a portal for you to enter but also tells you to find Rhoda. She is standing in front of you, talk to her to finish up this quest and get your reward.
She also gives you the following quest: Dying for a Draught
Journal Entry & Video Walkthrough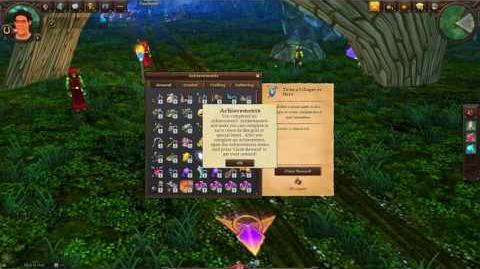 Ad blocker interference detected!
Wikia is a free-to-use site that makes money from advertising. We have a modified experience for viewers using ad blockers

Wikia is not accessible if you've made further modifications. Remove the custom ad blocker rule(s) and the page will load as expected.