Pictures are all courtesy of the player Goob.
https://forum.villagersandheroes.com/showthread.php?13739-Android-UI-screenshots
Quick Play, Log in, Register, Server choice, creating and selecting a character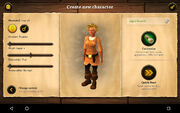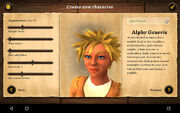 Settings, Mail, Quest Journal, Map, Character, Items
From the main menu: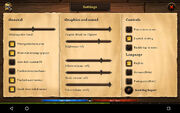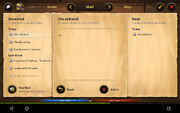 Main Screen & Menu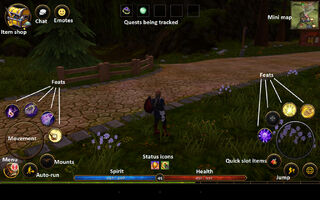 Chat & Channels
Ad blocker interference detected!
Wikia is a free-to-use site that makes money from advertising. We have a modified experience for viewers using ad blockers

Wikia is not accessible if you've made further modifications. Remove the custom ad blocker rule(s) and the page will load as expected.