Description
Leudast said his robe was stolen by a Gouger. He's lucky to be alive. I should hunt some of the Gougers near his home in Lady's Lake and see if if any clues turn up.
Quest Giver
Leudast near the teleport pad in Lady's Lake (E3)
Tasks
Reward
Walkthrough
Journal Entry & Video Walkthrough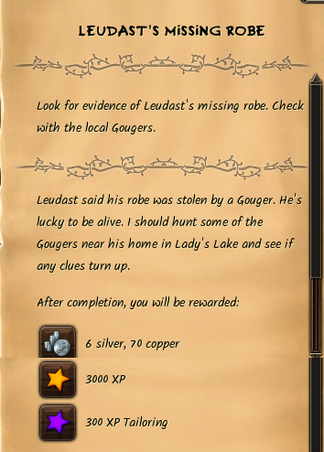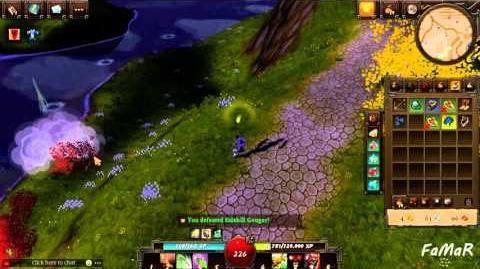 Ad blocker interference detected!
Wikia is a free-to-use site that makes money from advertising. We have a modified experience for viewers using ad blockers

Wikia is not accessible if you've made further modifications. Remove the custom ad blocker rule(s) and the page will load as expected.