Description
I've decided to help Norma figure out the riddle of the signs. My notes from the Road-Crossers quest may come in handy.
Quest Giver
Norma in Elk Meadow by the portal to Oak Valley (G3) after completing Road-Crossers.
Tasks
Work with Norma to put the letters in order.
Reward
Walkthrough
Journal Entry & Video Walkthrough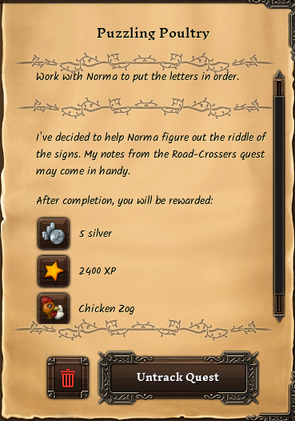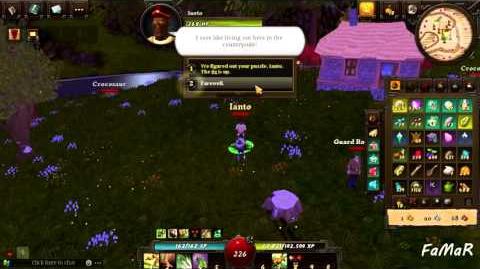 Ad blocker interference detected!
Wikia is a free-to-use site that makes money from advertising. We have a modified experience for viewers using ad blockers

Wikia is not accessible if you've made further modifications. Remove the custom ad blocker rule(s) and the page will load as expected.