Description
Gobnait spoke of a man and his daughter perishing at the tavern in Trader's Path,, I feat that it is Samuel. I must return to the tavern and find out what has happened.
Quest Giver
Gobnait B7 in Zombie Town
Task
Return to the Hidden Canyon Tavern in Trader's Path.
Quest Rewards
Walkthrough
Journal Entry & Video Walkthrough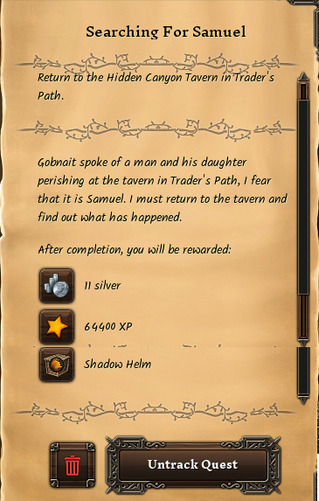 Ad blocker interference detected!
Wikia is a free-to-use site that makes money from advertising. We have a modified experience for viewers using ad blockers

Wikia is not accessible if you've made further modifications. Remove the custom ad blocker rule(s) and the page will load as expected.