Sheep Minus One
Quest Giver
Goran in Cook Village (E3)
Level
12
Type
Sidequest
Location
Cook Village
Rewards
5 silver
2400 XP
Prerequisite Quest
None
Next Quest
None
Description
The famous favorite sheep of Lord Goran's daughter has gone missing. Since the entire village is paralyzed with grief, I have been recruited to find said sheep.
Quest Giver
Goran next to the Smithy in Cook Village (E3).
Quest Rewards
Tasks
Find Lord Goran's Daughter's sheep.
Walkthrough
Journal Entry & Video Walkthrough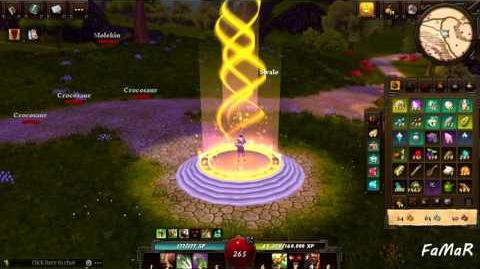 Ad blocker interference detected!
Wikia is a free-to-use site that makes money from advertising. We have a modified experience for viewers using ad blockers

Wikia is not accessible if you've made further modifications. Remove the custom ad blocker rule(s) and the page will load as expected.