Description
Yelena claims to be a gouger tamer. All she needs are '72 bags of 47 Cucurbit Longicorn'. The question is...can she do elementary arithmetic?
Quest Giver
Yelena near the portal to Memorial Pond in Lady's Lake (D4).
Tasks
Reward
Walkthrough
Journal Entry & Video Walkthrough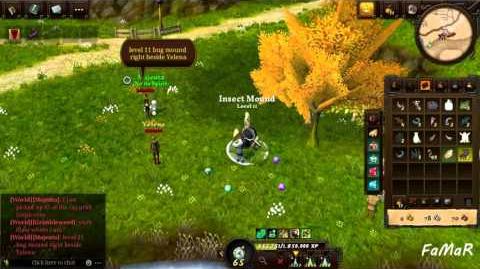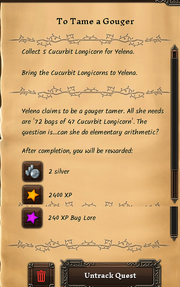 Ad blocker interference detected!
Wikia is a free-to-use site that makes money from advertising. We have a modified experience for viewers using ad blockers

Wikia is not accessible if you've made further modifications. Remove the custom ad blocker rule(s) and the page will load as expected.